Avanti signs partnership with UK DFID to provide services via satellite broadband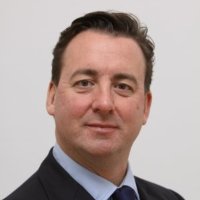 Avanti Communications has signed a strategic partnership with the UK Department for International Development (DFID) to deliver education programmes to pupils in Kenya. DFID has contributed USD 15.9 million in funding to the programme through its Girls' Education Challenge initiative.
Through this new partnership, the programmes will reach 60,000 Kenyan pupils, including a large proportion of girls currently marginalised from education. The educational services will use satellite broadband via Avanti's Hylas 2 satellite, which provides 100% coverage over Kenya.
"We are delighted to be leading such a significant programme for Kenyan education, enabled by DFID funding. Our innovative collaboration provides a unique solution to overcome the huge challenges faced by this sector. Wide-scale deployment will positively impact hundreds of communities, powered by Avanti's Ka-band satellite technology," says Avanti Communications Chief Executive David Williams.