Companies to co-operate on joint R&D projects to develop new products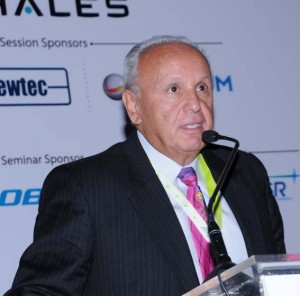 C-COM Satellite Systems, a global provider of mobile auto-deploying satellite antenna systems, has entered into a strategic partnership with Vislink, a UK-based secure communication technology provider. Vislink will market, sell and support the C-COM-manufactured range of iNetVu products, which will complement Vislink's existing product range and allow it to expand into new vertical markets including oil and gas; mining; police; fire; emergency; and disaster management.
The iNetVu mobile antennae will be integrated with Vislink's technology and sold by Vislink to their customers as turnkey systems. C-COM will also promote and sell Vislink's high-end SNG and MSAT antenna products by making it available to all its resellers around the globe.
"C-COM's Ka-band iNetVu Mobile antennae combined with Vislink's broadcast and security solutions should open up new vertical markets for both companies. Vislink's global presence combined with our worldwide reseller network will allow us to generate incremental revenues by delivering new applications to our mutual customer base," says Leslie Klein, President and CEO of C-COM Satellite Systems.
C-COM and Vislink will co-operate on joint R&D projects to develop new products and to leverage on the support programmes and incentives offered for research and development in Canada.
"The combined resources and strengths of both companies should reduce overall costs for research and development and also reduce time to market," says Bilal Awada, CTO of C-COM Satellite Systems.
John Hawkins, Executive Chairman of Vislink, adds, "We have found C-COM very easy to do business with. The iNetVu products are of excellent quality and really do enhance our own product ranges. Through this co-operation including future joint developments, we see a great opportunity to grow together."