Customers can rewind eight hours of live TV, watch games at their convenience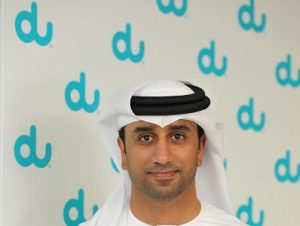 DuTV is offering the beIN Sports 2014 Fifa World Cup package, offering customers flexibility when it comes to watching football matches. With the services, customers can rewind up to eight hours of live TV, enabling them to watch matches at their convenience.
"Providing the most convenient, value-added services is our top priority. We realise that our customers need the flexibility to be able to watch the 2014 Fifa World Cup match of their choice at the time they want to, and so we are providing them with World Cup access in the comfort of their own home. The innovative features that add value to our du TV customers' experience allows them to tailor their viewing to suit their individual needs," says Fahad Al Hassawi, CCO at du.
The beIN Sports 2014 Fifa World Cup TV package will be available exclusively for the period of the World Cup, starting from June 12.This includes five dedicated HD channels, with broadcasts in Arabic, English, French and Spanish.