Eutelsat ceases operations of transponders, SES takes over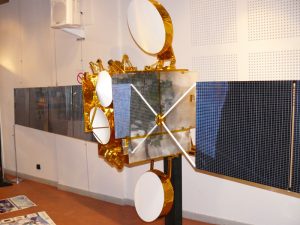 Eutelsat Communications has ceased operations of transponders using frequencies under a German filing on the EUTELSAT 28A. All transponders using other frequency bands on the satellite continue full operations.
As of October 4, SES has taken over operations and the two have collaborated in the best interest of customers to ensure a smooth transition on frequencies at 28.5 degrees East.
This followed the decision of the Arbitral Tribunal constituted under the rules of the International Chamber of Commerce of Paris that concluded the first phase of arbitration in September 2013 and a preliminary injunction by the regional civil court of Bonn.
Revenues from the disputed frequencies were expected to be approximately USD 32 million for the remainder of the fiscal year 2013-2014 and approximately USD 40 million for each of the two following years. Eutelsat and SES are in discussions to find a solution regarding the subject matter of the arbitration.