Khalifa sat to be built by 45 Emirati engineers at EIAST in 2015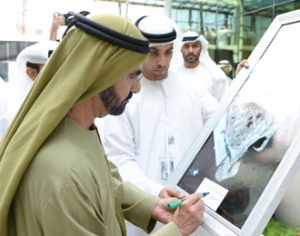 Dubai has launched the executive phases for the construction of the Khalifa Sat, the UAE's first indigenously built and manufactured satellite. It is scheduled to be placed in orbit by 2017 and will mark a new era for the Middle East's space industry, as the first Arab-made satellite to take to the skies.
The Emirates Institute for Advanced Science and Technology (EIAST) has assigned 45 Emirati aeronautical engineers to build the humidity- and dust-proof Khalifa Sat. This follows from the development, manufacture and launch of two previous birds, DubaiSat 1 and DubaiSat 2, the country's first remote sensing satellites, which were produced in partnership with a South Korean manufacturer.
While plans to build Khalifa Sat are scheduled to begin in 2015, EIAST is currently setting up the facilities and high-tech laboratories required for the upcoming satellite.