Move strengthens TV Everywhere and OTT offerings across multiple markets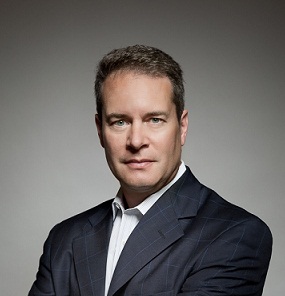 Harris Broadcast has completed the acquisition of Imagine Communications, an innovator in digital video solutions that deliver bandwidth-efficient services with optimum video quality. This follows the December 4 announcement that Harris Broadcast had made a definitive agreement to acquire Imagine Communications.
The acquisition enhances Harris Broadcast's solutions portfolio as the company builds the first true MultiService SDN (Software Defined Network), integrating sales, scheduling, automation, playout and delivery throughout both linear and non-linear content distribution networks. It also brings advanced transcoding technology utilising cutting-edge software breakthroughs that run in high density, low power commercial-off-the-shelf (COTS) and blade-server environments, consistent with Harris Broadcast's vision of software-centric, virtualised operations.
"TV Everywhere is the future of our industry, and our customers are vigorously pursuing this path to expand their business models and improve the monetisation of content across any screen," says Charlie Vogt, CEO of Harris Broadcast.
"The advanced adaptive bit rate (ABR) technology created by Imagine combines quality, density and a small footprint to greatly leapfrog anything else on the market today, and improves transcoding economics up to a factor of 10 over competing alternatives. Our content creator and content distribution customers, including cable, MSO and telecommunications service providers, will benefit significantly from end-to-end portfolio integration that establishes a clear pathway to linear and non-linear viewing parity across every screen."
The acquisition expands Harris Broadcast's current R&D and innovation initiatives, and increases the company's total global addressable market. Imagine Communications has invested more than eight years in developing technologies and its seasoned R&D team's competencies in ABR, over-the-top (OTT) and TV Everywhere bring value to Harris Broadcast.
"In addition to fully supporting the existing Imagine ICE Broadcast System customers and penetrating this attractive global market opportunity, we will leverage the quality and innovation in both companies to build next-generation solutions around ABR, cloud PVR and content delivery networks," says Steve Reynolds, CTO at Harris Broadcast. "Our combined portfolio today offers the most robust compression and processing solution in the industry. Imagine's advancements and transcoding expertise in high availability, IP-centric, Linux-based environments complements existing advancements underway at Harris Broadcast and opens the door to an array of development and integration opportunities."