New office to provide mobile, fixed-satellite communications to market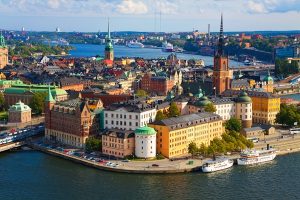 IEC Telecom Group has opened a new Scandinavian subsidiary in Stockholm, Sweden, marking the next step in the group's expansion plans.
Early in 2012, the group acquired Tradee Telecom, a Norway-based company, and began to develop a presence in Scandinavia. The opening of IEC Telecom Sweden is a step towards consolidation of its business development strategy in Northern Europe.
IEC Telecom will be supplying mobile and fixed-satellite communications solutions, products and value-added services to the Swedish market.
The Sweden team is expected to capitalise on experience and know-how gained by other IEC Telecom Group subsidiaries as well as from the group's proprietary value-added service platforms and technologies including: OptiSIM (online SIM lifecycle management platform), Opticlooud (a set of complementary services aimed at optimising telecommunications ROI), Quicklink (video broadcast technology) and Traksat (geolocation and M2M platform).
With headquarters in Paris, IEC Telecom operates worldwide with offices in Dubai, Abu Dhabi, United Kingdom, Norway, Kazakhstan, Afghanistan, Singapore and Sweden.