This is the first reduction in fees since the restructure of the group in 2011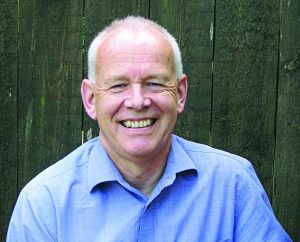 The Satellite Interference Reduction Group (IRG) has announced a reduction in membership fees for 2015 for full members to USD $4,995.
This is the first reduction in fees since the restructure of the group in 2011. IRG has had a great deal of success over the last couple of years, both in terms of raising awareness of the issue of, and tools available to solve, satellite interference.
2014 was a particularly successful year for the group, signing up six new members. Thanks to this growth and a streamlining of budgets, IRG has been able to pass on a reduction to its full members.
"Our aim is to act as an invaluable resource to our members and the industry, firstly as a forum for open discussion, secondly as a lobbying force, thirdly as an interference data consolidator and finally, as an innovator and supporter of new technology that can effectively address interference and Quality of Service," commented Martin Coleman, Executive Director, the Satellite Interference Reduction Group. "Reducing our fees will encourage companies to join our Group to share their knowledge and expertise, help our members maximise their membership value, and ultimately help our goal of reducing satellite interference."
During 2014, IRG ran a series of Carrier ID Tours at major industry events, highlighting products and technology provided by its members to transmit, detect, and decode Carrier ID. It held various sessions on satellite interference at industry events, and also highlighted many of its members' efforts in reducing satellite interference through articles and newsletters.