Product manages services across satellite, terrestrial networks to improve quality of service, reduce costs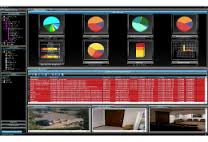 Kratos Networks, a subsidiary of Kratos Defense & Security, has introduced NeuralStar Service Quality Manager (SQM), the first end-to-end service management solution for satellite and terrestrial network operations. NeuralStar SQM manages services across the entire network to help service providers improve service quality assurance and gain visibility into customer impacting conditions.
With companies delivering a range of satellite-based services to customers including programming content, live sport broadcasts, data backhaul and high-speed data access, NeuralStar SQM maps the entire network to the services being provided.
"This allows operators to see and understand how their technical infrastructure is impacting the business, identifying which devices support the performance of services to specific customers. As a result they are able to do far more to maintain service levels, curb revenue leakage and head off problems before they affect customers," says Michael Smith, Senior Vice-President of Enterprise Technology for Kratos Networks.
NeuralStar SQM retrieves both device and service data from monitored systems at each teleport – the modems, antenna control units, high power amplifiers, and other teleport and network equipment – integrating it all into one common platform. As opposed to multiple, unconnected tool sets that are specific to either RF traffic on satellite equipment or IP-based devices, it combines all dispersed devices on satellite and IP infrastructure layers into a graphical map that shows end-to-end service performance. These service level views are matched to customers, equipment and carriers with real time metrics— all from a central location and single solution— materially improving service-affecting insights and service quality assurance.