Initially, the partnership will focus on C-Com's 75cm and 98cm iNetVu antenna systems.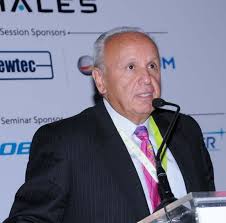 Megahertz Broadcast Systems (MHz), a systems integrator, has signed a partnership agreement with C-Com Satellite Systems Inc, a provider of mobile auto-deploying satellite antenna systems. The new deal will see MHz using Ku- and Ka-band VSAT satellite equipment from C-Com for digital SNG solutions for broadcast journalists on the move.
VSAT Ka-band satellite technology is being rapidly adopted, because it delivers low cost, high-bandwidth, two-way data connectivity from a small dish. Journalists can carry the complete set-up in an airline-friendly case, or even a backpack, and set it up in minutes. Alternatively, the equipment can be mounted on a fast response, lightweight and simple to use vehicle. The two-way link allows them not just to send reports back but to link in to the newsroom computer and telephone systems.
Initially, the partnership will focus on C-Com's 75cm and 98cm iNetVu  antenna systems. This will reportedly  allow broadcasters to maximise the economic benefits of VSAT through Ka-band, making location reporting an economic proposition for smaller and regional news operations, while delivering immediacy and convenience for the largest broadcasters.
"Ka-band is a hugely popular solution for news broadcasters who demand immediacy wherever in the world they send their journalists," said Steve Burgess, Technical Director at Megahertz. "Newsgathering is a tough business and journalists have better things to do than worry about their technology, so our priority is to build for them systems that will be easy to set up and use and will work the first time, every time.
"Having extensively reviewed the marketplace, we are convinced that C-Com uplinks offer the best functionality and value, and this partnership is great deal, for Megahertz and for the broadcasters we serve."
Dr. Leslie Klein, CEO of C-Com Satellite Systems, added, "Our products are popular with users in multiple industry sectors. With over 6000 antennas already deployed on all continents they have proven to be cost effective and reliable. By working with Megahertz we can assist them to create turnkey solutions, which are custom made for the demanding broadcast market. The demand for news from around the world continues to grow, and we are excited to be a part of it."