Customers in Juba to receive high-speed, low-latency capacity through RCSrn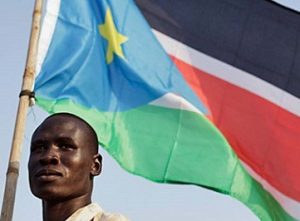 Following the successful launch of O3b's first four satellites, O3b Networks has announced a major long-term capacity deal to provide high-speed, low-latency capacity to RCS-Communication, an internet service provider in the Republic of South Sudan.
This deal will see customers in and around the capital Juba receive improved connectivity. Juba is home to more than 300,000 people, who until now had limited broadband connectivity. By delivering highly affordable and ubiquitous bandwidth with the performance and speed of fibre, the region will enjoy much improved connectivity, spurring both economic growth and social development. This will benefit a broad range of customers, including corporates and Non-Governmental Organisations.
Flippie Odendal, MD at RCS-Communication, says: "RCS is always on the lookout for new technology solutions that can enhance their service offering. Though fibre options are being considered for South Sudan, we do not currently have fibre connectivity in country. Our WiMAX network in Juba connects to the internet backbone via geostationary satellite solutions, which are reliable but when compared to fibre offers latency challenges. We believe that O3b brings something new to the satellite industry that uniquely addresses this limitation. O3b will enable us to offer higher speeds and a more responsive user experience to our WiMAX clients."
Omar Trujillo, Regional Vice-President of Africa and Latin America at O3b, says: "High-speed data communications have the potential to accelerate economic growth supporting entrepreneurship and multinational commerce. We are proud to provide RCS with connectivity to enable the growth of the new nation of South Sudan."
O3b's first four satellites were successfully launched at the Guiana Space Center in French Guiana on June 25, 2013. The O3b network will deliver broadband connectivity everywhere on Earth within 45 degrees of latitude north and south of the equator. O3b's vast coverage area includes emerging and insufficiently connected markets in Latin America, Africa, the Middle East, Asia and Australia, with a collective population of over 3 billion people.