The companies will reportedly enable a seamless and automated workflow, by integrating multi-vendor network control of the antenna farm with a scheduling gateway.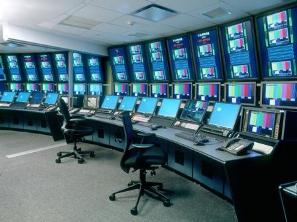 Paradigm Communication Systems Ltd and ScheduALL have announced a technology alliance and partnership to offer seamless automation and operational control for broadcast contribution centres.
Paradigm's MiNDER NMS architecture reportedly provides a single system interface to control a multi-vendor environment including diverse equipment such as antennas, switching, encoders and L-band routing. The design of a MiNDER NMS is done in close co-operation with the client and usually as part of a Paradigm antenna farm design and build.
"Part of the challenge of scheduling bookings is the time it takes an Operator to setup the satellite contribution path. Usually it's on a separate machine to the rest of the scheduling. Now it's one machine, one person and it's all automated" comments Ulf Sandberg, managing director – Paradigm.
"When a customer tells you that this integrated system from Paradigm and ScheduALL takes a booking from minutes to seconds you realise it's a game changer. The software takes into account the time it takes to turn the antenna within the lead time for the booking".
Paradigm MiNDER interfaces to ScheduLINK, ScheduALL's transmission management software. ScheduLINK reportedly manages and streamlines transmission scheduling, utilisation and reporting with the highest degree of accuracy and efficiency.
Broadcasters using this integrated system can, the company claims, lower their operating expenditure through increased efficiencies in workflow and automation of previously manual tasks.