Allegations claim CEO Zuckerberg is in talks to acquire drone manufacturer Titan Aerospace for USD 60m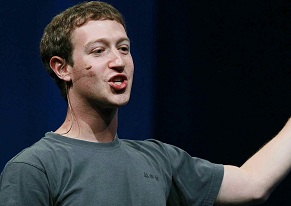 Facebook is allegedly in talks to acquire Titan Aerospace, a drone manufacturer, to step up its plans to provide internet access to the billions of people residing in unserved or underserved parts of the world. This is according to reports in technology blog TechCrunch, which cited anonymous sources as saying that the popular social network is seeking to buy Titan for around USD 60 million.
Titan produces solar-powered drones that are capable of flying for a stretch of five years without having to land. The manufacturer claims that not only are the drones able to perform most of the functions of a satellite, but they also cost less to produce.
Facebook spokesman Tucker Bounds has refused to verify these details, saying that the company does not comment on rumours or speculation. Representatives from Titan have not responded to requests for comment.
According to the report, Facebook is to use the drones to provide internet access to the underserved parts of the world, commencing with Africa. Such a move would be in accordance with the Internet.org initiative, a Facebook-led partnership, which plans to connect the more than 5 billion people who are not already online.
Mark Zuckerberg, CEO of Facebook, used his keynote speech at the Mobile World Congress in Barcelona to call on the telecom market to provide free basic internet services for the unconnected people. He went on to focus on the need to connect "the next billion people".
However, during his keynote, Zuckerberg made fun of Project Loon, Google's initiative aimed at providing affordable internet access to underserved regions. Google's plan is to use high-altitude balloons equipped with antennae to relay internet signals to remote areas.