Pan-African TV channels to be delivered via RGB's multiscreen IP video solution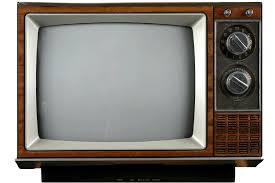 RGB Networks has announced that Seeafrika, provider of the world's first Pan-African bouquet, is deploying RGB's TransAct Encoder/Transcoder as a software-license along with RGB's TransAct Packager to facilitate the delivery of its over-the-top (OTT) video services.
With its target audience geographically dispersed across Europe, Seeafrika plans to roll out 30 broadcast channels to subscribers in the initial stage of its deployment. While its OTT services are aimed predominantly at viewers using Android and iOS-based devices, RGB's combined TransAct solution will enable the operator to deliver video to any IP-enabled device in the future as Seeafrika's subscription base grows.
"In Europe, the current offering of African TV channels available to view, whether via satellite or IPTV, is limited to roughly 100,000 viewers – yet there is an estimated population of 4 million people on the continent who will be interested in accessing specific, local African content from their homes. We needed an intelligent and flexible solution to make our vision a reality, and RGB's package does just that," says Issa salifou dit Saley, President of Seeafrika.
The critical adaptive streaming functionalities of the TransAct Packager ensure support for all leading protocols in live and on-demand environments. Equally, given it can ingest file-based content in mezzanine format from the TransAct Encoder/Transcoder, the solution provides Seeafrika with the foundation necessary to deliver known-monetisation services like video-on-demand and ad insertion for multiscreen later down the line. When delivered as a software-only solution, RGB's TransAct combination enables customers to deploy on a hardware platform of their choice, offering maximum flexibility. In this case, RGB's products will be hosted in a Eutelsat data centre.