Move hoped to maintain momentum gained with the launch of SatSleeve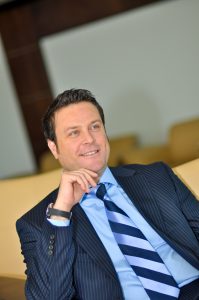 Thuraya Telecommunications, a mobile satellite services operator, has announced the formation of a new division focused on spearheading strategic initiatives for the development and implementation of innovation in products, services, and business models. This organisational enhancement comes at the back of the successful launch of the company's SatSleeve for the iPhone, and is driven by Thuraya's ambitions to further pioneer state-of-the-art solutions in the satellite industry.
Thuraya has recently undergone a major transformation, which has included an expansion of its product portfolio, an optimisation of its network infrastructure as well as the revitalisation and expansion of its distribution network in key markets. Due to the strategic importance of this new role, it will be filled on an interim basis by Samer Halawi, CEO, Thuraya, until a suitable candidate is recruited. The new head of Innovation will report to Thuraya's CEO and will serve as a key member of the executive team.
"Thuraya demonstrated its ability to buck the trend and deliver outstanding growth in a stagnant industry despite a tough economic climate. We have ambitions to further grow our business by being at the forefront of innovation. We are proud of our legacy in delivering the best quality mobile satellite products and services and we intend to take our product and service offering to the next level in our commitment to continue to drive innovation in the satellite industry," says Halawi.