The Thuraya XT-Hotspot is a pocket-size router that reportedly creates a WiFi zone for multiple users to connect smartphones, laptops, and tablets to the internet over Thuraya's mobile satellite network.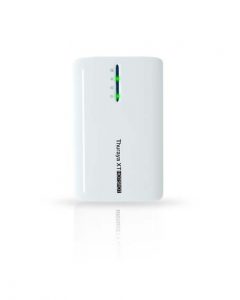 Thuraya's vice president of marketing, T. Sanford Jewett said "Thuraya is busy expanding our product line with innovative products to provide our users with convenient and practical mobile communication solutions. The XT-Hotspot is yet another example of Thuraya's commitment to delivering simple and cost-effective communication tools that enhance the value of our satellite services."
The XT-Hotspot uses the GmPRS connection of the Thuraya XT handset, which supports connection speeds of up to 60 kbps, as opposed to 9.6 kbps currently offered on the market. The router creates a WiFi zone of up to 30 metres, where multiple users can, the company claims,  simultaneously access the internet seamlessly from their laptops or smartphones. It is a compact battery-powered device for users from diverse sectors including NGOs, Government, Energy and Media.
The Thuraya XT-Hotspot will be on display at stand# Z-D10, Zabeel Hall at GITEX 2012 in Dubai from October 14-18.