TV channels to be streamed live through Akamai Intelligent platform, available on any device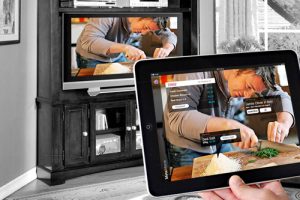 Telecoms service provider du has announced that Qatar-based Al Kass TV, the government broadcaster of free-to-air channels, has signed an agreement with the company for streaming services through Akamai Technologies.
Live streaming of the TV channels will be delivered over the Akamai Intelligent platform. Through the partnership, Al Kass TV services will be available on any connected device, including mobiles and PCs, meeting customers' demands to access TV content online with 24/7 high-quality channel streaming.
"We are committed to making it easier for companies to be successful online. Through this partnership, we are looking forward to helping Al Kass TV viewers enjoy their favourite content, wherever and whenever they want, and on whatever device they choose across the region," says Soeren Lindkvist, Vice-President of Channel and Strategic Alliances for EMEA at Akamai Technologies.
Essa Al- Hitmi, General Manager of Al Kass, adds: "Expanding our reach to the maximum number of viewers is important for us and du, in partnership with Akamai, allows us to do this. We chose to work with du and Akamai because of the high quality and reliability of the streaming services they provide, which will offer our viewers the optimal experience across multiple devices."