ASC Signal has introduced a new, transportable 2.5-metre carbon-fiber antenna.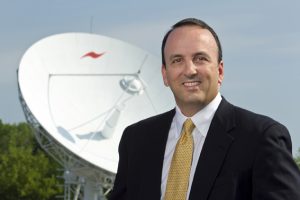 ASC Signal has introduced a new, transportable, ARSTRAT-certifiable 2.5-metre carbon-fiber antenna that provides high performance across multiple bands in a reduced-weight configuration ideal for rapid deployment.  The new system, which operates at L-, X-, C-, Ku-, Ka-, Q- and V-bands, is the latest addition to the company's expanded mobile product line and complies with US military specifications for trailer mounting and remote field deployment.
ASC Signal announced a significant initial order for antennas being fielded for the US military.
The ASC Signal 2.5-meter system combines the company's innovative antenna design with its state-of-the-art Next Generation Controller (NGC) to provide the highest level of tracking accuracy available in antenna systems of this size.  The 2.5-meter design maximizes gain and tracking stability in a streamlined, reduced-weight configuration and joins ASC Signal's 2.4-meter, 3.9-meter and 4.0-meter carbon-fiber antenna products.
"We count on our customers to shape the future of our products," said ASC President and CEO Keith Buckley.  "Our new 2.5-meter antenna is a step forward for our line and was developed in close cooperation with our customers.  We are pleased that the United States government selected us.  We expect strong growth for this product."
Based on the company's high-performance fixed earth station antennas, ASC Signal's continued expansion of mobile and transportable antenna systems now reaches from 2.4-meter through 4.6-meter sizes, servicing most commercial and non-commercial/military satellite bands.  The company continues to deliver earth station antennas that seamlessly integrate fixed and mobile systems into the same network architecture, utilizing the same antenna controller systems.  The result is a lower cost to customers, offering more uniform operation across the entire network, without sacrifice to performance.