Capacity on AsiaSat 3S satellite to deliver new HD services
Asia Satellite Telecommunications Company (AsiaSat) and Phoenix Satellite Television Company have signed a contract for one C-band transponder on AsiaSat 3S to deliver a bouquet of up to three HD and three standard definition (SD) TV channels from January 1, 2014.
In addition to C-band capacity on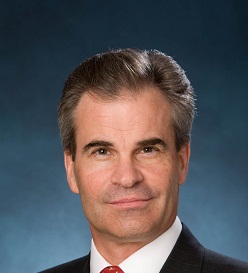 , AsiaSat will provide uplinking and transmission services from its Tai Po Earth Station in Hong Kong, allowing Phoenix TV to distribute its new array of high quality Chinese programming to viewers across the Asia-Pacific region.
"Phoenix TV has been providing quality programmes for the Chinese community around the world for the last 17 years. The launch of these new HD services on AsiaSat 3S marks a new era of Phoenix TV's broadcasting service in Asia. We look forward to bringing superior picture quality and unparalleled viewing experience to our audiences with the support of our long-term partner AsiaSat," says Changle Liu, Chairman and CEO of Phoenix Satellite TV.
William Wade, President and CEO of AsiaSat, adds: "AsiaSat has been serving Phoenix TV since their first Phoenix channel to Asia in 1996. We are delighted to have expanded our collaboration with Phoenix by providing expansion capacity and satellite services that addressed their broadcast needs. AsiaSat offers a comprehensive array of leading Chinese channels in the region, the addition of these channels will offer our audience more great viewing choices."
This new TV bouquet will initially include HD and SD services of Phoenix TV's flagship channel Phoenix Chinese, information and finance news channel Phoenix Infonews, and Cantonese-language HD channel Phoenix Hong Kong. These will be later joined by family movie entertainment SD channel Phoenix Movies from May 1, 2014.