Aerospace, defence executive holds more than 30 years of experience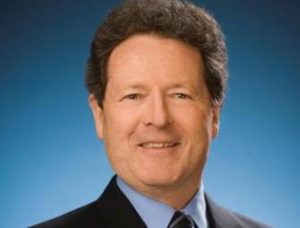 Veteran aerospace and defence executive John Belcher has been named to the Board of Directors of Signalhorn. Belcher is the former Chairman and CEO of ARINC, an Annapolis, MD-based provider of transport communications and systems engineering solutions to aviation, defence and government customers. He has more than 30 years of experience in the aviation, aerospace, airports, IT, network services and defence industries.
"John Belcher has been in leadership positions at some of the world's finest organisations including serving and adding value at the board level for much of his career," says Robert Kubbernus, Chairman and CEO of Signalhorn.
"He brings a wealth of experience and hard-earned wisdom to our company and his counsel will be invaluable as we continue to grow our business."
Belcher's previous executive positions include President and CEO of Hughes Aircraft of Canada, Vice-President of Hughes Aircraft Company, President and CEO of Thompson-Hickling Aviation, Senior Vice-President of SPAR/PRIOR Data Sciences, Executive Director of Transport Canada, and Director General of Supply and Services Canada. He has also served as Chairman of the Canadian Advanced Technology Association, on the President's Advisory Board at the University of Waterloo, and on the Board of Directors for numerous trade associations and aerospace technology companies.
From 2002 until January 2014, when ARINC was sold to Rockwell Collins, Belcher led the company with 3,200 employees and global operations. During that period, he received the Maryland International Business Leadership Award and was named Business Leader of the Year for Annapolis and Anne Arundel County.
Until 2013, ARINC was owned by The Carlyle Group, a Washington DC-based investment fund. The Carlyle Group named Belcher the 2013 recipient of its Louis V. Gerstner, Jr Excellence award for leadership and management excellence.