Satellite operator confirms scheduled May 28 launch datern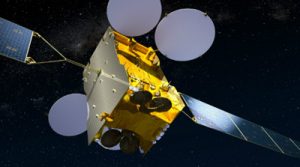 The MEASAT-3b satellite is confirmed for launch on May 28, 2014. Manufactured by Airbus Space and Defence, the MEASAT-3b satellite will be launched on an Ariane 5 ECA launch vehicle from the European Spaceport in Kourou, French Guiana.
MEASAT-3b is designed to provide an additional 48 high-powered Ku-band transponders to expand direct-to-home and VSAT services across Malaysia, India, Indonesia and Australia at the 91.5 degrees East orbital slot. Co-located with MEASAT-3 and MEASAT-3a, the satellite will more than double MEASAT's Ku-band capacity at this orbital location.