Satellite passes final integration, testing by Airbus Defence and Space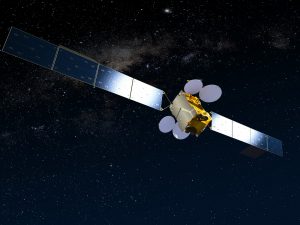 Measat Satellite Systems has announced that Airbus Defence and Space has successfully completed the final integration and testing of MEASAT-3b. The satellite left the Airbus in Toulouse, France, and has been transported by air to Kourou, French Guiana. The satellite is due to be launched in the upcoming weeks by an Ariane 5 launcher.
Launch and early orbit phase operations will be conducted from Airbus' spacecraft control centre in Toulouse.
MEASAT-3b is the 36th Eurostar E3000 satellite. Two other E3000s are about to be launched in the next few weeks from their respective launch sites and nine more are currently at various stages of production in Airbus' factories.
MEASAT-3b will be launched into the 91.5 degrees East orbital slot where it will be collocated with MEASAT-3 and MEASAT-3a to form Asia's most robust Direct-To-Home satellite neighbourhood. Designed with 48 Ku-band transponders, MEASAT-3b will be used to support data and video services across Malaysia, India, Indonesia and Australia.