On the success of the new Falcon 9, the company will launch the first eight of its second-generation satellites between October and December, 2013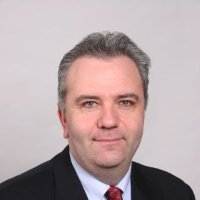 ORBCOMM has said that the first eight of its second-generation satellites could be launched between October and December, if the new Falcon 9 rocket, which is supposed to carry them, completes its first two flights successfully and on time this summer.
The launch, which has been delayed repeatedly, will better position ORBCOMM in the competition with exactEarth to line up customers for a global automatic identification system (AIS).
Satellite machine-to-machine (M2M) messaging service provider ORBCOMM has two small AIS-dedicated satellites in orbit. All 17 of the second-generation satellites are being fitted with AIS terminals, which receive data on ship identity, heading and destination for forwarding to maritime port authorities.
The first eight of these satellites are ready to be shipped and are waiting only for a firm launch date from services provider SpaceX (Space Exploration Technologies Corporation), the Californian developer of the Falcon rockets.
The inaugural flight of the new Falcon 9 rocket is scheduled in July from Vandenberg, California, to carry Canada's Cassiope satellite into polar low Earth orbit. A second launch, tentatively set for August, from Cape Canaveral, Florida, is to carry the SES-8 commercial telecommunications satellite into geostationary transfer orbit.
In a May 9 conference call with investors, ORBCOMM Chief Executive Marc Eisenberg said that, if July's inaugural launch of the new Falcon 9 occurs on schedule and with no major glitches, the ORBCOMM launch could take place between October and December. The remaining nine second-generation satellites currently under construction are scheduled for launch in mid-2014, also on the new Falcon 9 rocket.
ORBCOMM says that, in addition to providing a fuller AIS capability, its second-generation satellites will provide faster M2M links and better coverage of northern latitudes because they will orbit at higher inclinations relative to the equator than its 26-satellite, first-generation system.
During the conference call with investors, Eisenberg said that ORBCOMM generated USD 700,000 in AIS revenue in the three months ending March 31, a period during which it signed four new AIS contracts and issued 13 new AIS-related licences. That is more than double the AIS revenue from a year ago. Eisenberg said he expects AIS revenue to reach USD 800,000 for the three months ending June 30.
ORBCOMM said that as of March 31 it had 777,000 billable subscriber units deployed, a net increase of 19,000 from the same period a year ago.