Combined solution uses Hughes 9502 BGAN M2M terminal, CPN custom enclosure system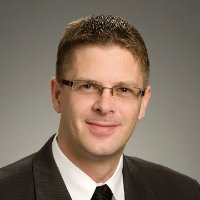 RigNet and CPN Satellite Services have introduced a new packaged supervisory control and data acquisition (SCADA) solution for use by oilfield service companies. The package combines a Hughes 9502 BGAN M2M terminal with a custom enclosure system from CPN to offer oil field service companies an efficient and reliable SCADA solution for monitoring electrical submersible pumps (ESP).
"Packaging equipment from Hughes and CPN along with high-availability L-band services into one fully managed solution, RigNet brings a solution to the artificial lift market that significantly improves operational performance for our customers," says Morten Hagland Hansen, Senior Vice-President of Business Services and CTO of RigNet.
"We are excited to be expanding the presence of our managed solutions along with CPN and Hughes in this critical global market."
The CPN enclosure is a custom environmental enclosure system used to house the Hughes 9502 terminal and additional ancillary SCADA equipment. The combination allows RigNet to bring the packaged SCADA solution directly to the oilfield. The Hughes 9502 is C1D2 certified for use in oilfield environments and is coupled with the CPN enclosure, which has been tested by the German safety organisation TÜV Rheinland.
The solution monitors, controls and diagnoses ESP systems to, reportedly, minimise costly downtime, reduce potential energy fines and levies, reduce workovers and replacements, prolong pump run life and increase production.