Satellite to serve two operators with broadcasting, telecommunications, government servicesrn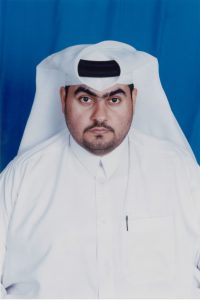 Space Systems Loral (SSL), a leading provider of commercial satellites, has announced that the high-power, multi-mission satellite it designed and built for Eutelsat Communications and Es'hailSat has arrived at the European Spaceport in Kourou, French Guiana, where it is planned for launch aboard an Ariane 5 launch vehicle by Arianspace. EUTELSAT 25B/Es'hail 1 is designed to serve both satellite operators and will provide flexible coverage over the Middle East and North Africa.
"SSL, Eutelsat and Es'hailSat all share a commitment to the highest quality and reliability," says John Celli, President of SSL. "SSL has been pleased to support the creative arrangement between Eutelsat and Es'hailSat to share a complex multi-mission satellite, and we eagerly await the launch."
The satellite is designed to provide television broadcasting, telecommunications and government services in the Middle East and North Africa via a Ku-band payload. In addition, the satellite has Ka-band capability to open business opportunities for both organisations. When launched, EUTELSAT 25B/Es'hail 1 will be positioned at 25.5 degrees East longitude.
"EUTELSAT 25B/Es'hail 1 will help us respond to the growing demand for capacity and reach in regions experiencing dynamic growth of digital services," says Michel de Rosen, CEO of Eutelsat. "We are looking forward to the coming launch."
"SSL delivered a highly capable, flexible, and reliable satellite," says Ali Ahmed Al-Kuwari, CEO of Es'hailSat. "We are very excited to see our first satellite being prepared for launch."
EUTELSAT 25B/Es'hail 1 has four steerable spot beam antennae and four deployable reflectors along with advanced command and telemetry capabilities. It is based on the highly reliable SSL 1300 platform, which provides the flexibility to support a broad range of applications and technology advances. The spacecraft is designed to provide service for 15 years or more.