Multiple Ku-band transponders to broadcast 37 new channels in Indonesia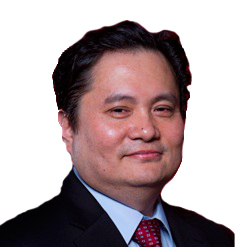 AsiaSat and PT. Digital Media Asia have announced the launch of VIVA+, a new prepaid direct-to-home (DTH) satellite service utilising multiple Ku-band transponders on AsiaSat 5 at 100.5 degrees East.
The new DTH offering will initially consist of two HD and 35 SD channels including the "9 Ultimate World Cup Channels" dedicated to broadcast the upcoming FIFA World Cup in Brazil from June 12 to July 13, 2014. The package includes a range of Indonesian and international TV channels, from entertainment, news, sports, to children and religious programmes.
VIVA+ intends to offer additional channels to enhance viewing experience and to meet the diverse needs of potential subscribers for high quality content.
"We are very excited about our service launch on AsiaSat 5. AsiaSat has provided the high-quality and country wide coverage we need to deliver our premium DTH offering to every corner of Indonesia. With AsiaSat's support, we are able to move swiftly to introduce our unique World Cup package to all soccer fans in Indonesia. We are delighted to have this opportunity to work closely with AsiaSat in the coming years to expand our services and to offer more programme options to our customers," says David Khim, CTO and COO of VIVA+.