Service providers in the oil and gas sector can overcome the challenges facing them without costly infrastructure upgrades or changing their service design and management, explains Intelsat's James Collett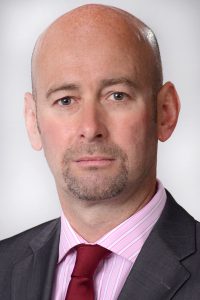 Energy operations take place in increasingly distant or isolated locations around the world, often well beyond the reach of existing communications. In such environments, workers find themselves far removed from infrastructure and support teams and often face extreme and dangerous conditions. At the same time, energy companies looking to improve productivity and profitability are relying on a mix of complex mission-critical applications, such as real-time drilling data management, seismic information, live video monitoring and surveillance, plus extended organisational network capabilities. If the world's leading providers of broadband services to oil and gas customers want to improve the end-user experience amid a hotly competitive landscape, it is vital that they offer the optimal combination of technical and economic performance for remote areas. 'Always-on' broadband connectivity is not just a luxury for remote outposts, but a necessity.
Around 70% of global conventional oil and natural gas reserves are concentrated inside the so called "strategic energy ellipse" – stretching from the Middle East to the north of West Siberia. Energy companies' sites, including drilling rigs, remote offices and shore bases, are often located in harsh, isolated places that are difficult to access and in multiple regions. This means that analysts, for example, who need large amounts of important, time-sensitive exploratory and operational data may be thousands of kilometres away from a drilling site.
Capacity where customers need it most
Oil and gas customers that operate in these hot spots often see their broadband performance stretched to breaking point when delivering vital business and bandwidth-intensive applications. Service providers can address this issue and ensure a consistent user experience by identifying where geographic demand for connectivity is greatest among their oil and gas customers.
No one builds roads with uniform capacity, so why build a satellite communications network that way? In rural areas, for example, you might find just a few single-lane roads spread across a large area. This is analogous to today's wide-beam Ku-band networks, which provide reliable broadband connectivity to users on a national or continental scale.
Satellite operators, therefore, need to work closely with their oil and gas customers to determine where capacity is needed most, so that end-user requirements for network capacity and throughput can be met and surpassed.
Avoid infrastructure overhaul
Oil and gas service providers exist in a world where up-front costs are considerable and development timelines are lengthy. When the customer is a large oil and gas company that operates several fields with hundreds, or even thousands of active wells, the installation of state-of-the-art VSATs on all of its sites represents a tremendous capital expense.
This is why service providers must consider whether their end-user customers will require an infrastructure upgrade in the future. Oil and gas companies, which have already invested millions in their networks, hardly want to incur additional costs or operational disruptions should they decide to transition to a high-throughput solution.
The ideal solution is for broadband providers to continue leveraging their expertise in service design and management, while reusing both the installations they have already made on their clients' sites and their own network infrastructure. Such is possible due to the continuing expansion of mobility networks. Today, satellite capacity can be incorporated with fibre as well as teleport services, and end users are provided a path to transition to high-throughput services without a complete overhaul of hub infrastructure.
Keeping an eye on the future
As industry requirements continue to evolve, service providers need powerful, flexible satellite infrastructure that can offer solutions that meet not only today's requirements, but tomorrow's as well. With oil and gas companies looking for new opportunities further away, high throughput satellites (HTS) will enable service providers to meet their customers' growing demands.
While all HTS platforms offer the promise of higher data rates, not all are created equal. Some have made advancements in efficiency, enabling carrier-grade services and performance, which means that users can expand their addressable markets, lower the cost per bit and even use the hardware platform of their choice. The existence of next-generation platforms that combine wide beams and spot beams afford oil and gas users not only the right type of coverage, but offer it where they need it, too. Some platforms give service providers a level of freedom of choice, enabling them to offer customised solutions to their end-users and adapt to specific variables such as geographic region, customer architecture or specific applications.
Satellite technology provides flexible, reliable and powerful solutions for service providers in the oil and gas industry. With the technology available, they can deliver the much needed robust, high-speed connectivity that meets end-users' needs, even in the most remote areas. In short, the satellite industry is moving forward with connectivity solutions and service providers can better meet the energy sector's needs now and in the years to come.