Dubai-based XSAT Global won its maiden contract to sell raw capacity for a GSM backhauling project. Managing Director Gleb Larionov shares the details, challenges and experience rn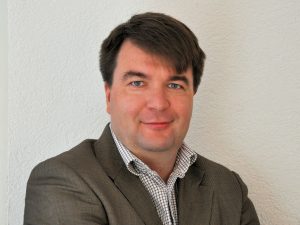 The ability to offer better satellite capacity at a lower price – that's what did it. This is how UAE-based XSAT Global beat competitors to win its first contract to sell raw satellite capacity for a GSM backhauling project in Central Asia. This, together with various other factors, explains Gleb Larionov, the Managing Director. The company, which is focused on supplying mobile and fixed satellite services (FSS), GSM products and telecommunication services based on VoIP, was awarded the contract in July this year.
"We stared the project on July 1 this year, but the whole negotiation has been going on for much longer. In fact, initial talks started back in 2011, so it has taken two long years. However, for this kind of project and customer, it's quite normal. It simply takes time to get in.
"For the contract, we were competing with a variety of European and Asian operators. There was a number of factors as to why we were chosen over the others. But the main factor was that we offered better satellite at a lower price.
The client is a GSM operator and the project was based in Tajikistan, a mountainous landlocked country in Central Asia, says Larionov.
"One of the GSM operators in Central Asia has more than 20 VSAT stations that are utilised for GSM backhauling in the remote and mountainous areas. The objective of the project was to organise satellite channels to be used for GSM backhauling. The project, which went live right from the start on July 1, is for a 12-month period with the option to renew the contract."
Specialised skills and experience are required for a project of this nature, says Larionov, explaining that the team involved has to be able to calculate link budgets, frequency allocation and antenna alignment – not to mention unmeasurable patience for the operator and client.
"Selling raw capacity is quite a unique business and suppliers and clients have usually known each other for many years. Such an environment can be challenging for a newcomer to enter. Our challenge was to prove to both the satellite operator and end customer that XSAT can add value through our offering and be a reliable, long-term supplier. Entering the business, getting to know the people involved and ultimately proving that we're a dependable and capable supplier isn't a quick feat. That's why it took XSAT a long four-year period to close our first FSS deal.
"Another challenge posed by this project was related to technical issues involving the link budget, cross poles and antennae alignment. We had our technical team ready but we also received great support from Intersputnik, our partner in this project, which helped us greatly in both technical and commercial areas."
Intersputnik International Organization of Space Communications, commonly referred to as simply Intersputnik, is an intergovernmental organisation headquartered in Moscow. Intersputnik, which today unites 26 countries around the world, has a core business in leasing satellite capacity to telecommunications operators, broadcasters and corporate customers under agreements with partner operators, as well as providing full-scale services for the establishment and operation of satellite networks. With its sound reputation and experience, Intersputnik proved to be a valuable partner for newcomer XSAT, explains Larionov.
"Usually, satellite operators are not eager to deal with new partners. They tend to rely on old and confirmed partners. For new players, it's very difficult to get the attention of operators, unless you have you have a multi-million-dollar deal, or course. Intersputnik is a very professional, patient and flexible operator with a fast reply time, which is very important. As for our partnership, XSAT has been responsible for the client relationship and financials, while Intersputnik has provided the capacity and technical support."
On the technical side, difficulties were abound, as the GSM operator's staff were inexperienced in VSAT, says Larionov.
"They have great experience in the area of GSM, but they've had some difficulties in connecting VSAT stations. Since our technical team was working remotely, we also had some issues in communication with the GSM operator's technical staff.
Going beyond link budgets, technical training and alignment issues, the geographical location was problematic; its mountainous terrain created one of the biggest challenges of all, reveals Larionov.
"The biggest and most unexpected challenge arose when 19 out of the 20 VSATs were up and running. We discovered that the last station was not commissioned due to an obstacle, in this case a mountain, preventing it connecting to the satellite. The whole project was on the verge of cancellation – and after all the hard work was done! The operator's technical team spent three full days relocating the VSAT station and in the end: success. The newly located station was able to get signal and could commissioned – it was finally up and running!"
Having completed the project, which had a budget of USD 300,000, and meeting the service-level agreement of 99.7%, XSAT has successfully proved its capabilities as a supplier of raw satellite capacity. The client is satisfied, says Larionov, and this will open more opportunities in the near future.
"We are already talking to the client to sell C-band capacity as well as other projects. For XSAT, this project has given us important experience as well as the confidence to conduct these types of business."