Andrej Lovsin, CEO, STN, speaks exclusively with SatellitePro ME and explains how climate change and changing weather patterns are affecting the satellite industry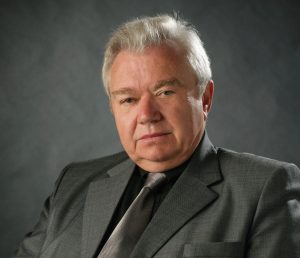 Over the last decades we have listened to scientists who drew our attention to the forthcoming climate change, explaining to us that people must start behaving differently and in a friendlier manner to our environment. There have been extremely cold or mild winters, melting of ice at the polar caps, floods, rain or snow storms and many other dramatic changes, all of which have become more frequent over time. Various extraordinary scenarios were forecast in different parts of the world, such as catastrophic floods in one area and in the other part extreme droughts.
And why do I write about overall known problems in the introduction of this article?
The reason is simple. Approximately fifteen years ago, when we started the satellite business, we were faced with a completely different set of problems than we are today with regard to weather.
Nowadays in Europe, we face many extreme changes in weather almost from day to day, with strong, almost hurricane force winds, rain showers, heavy snowfalls and ravaging hail, as scientists predicted. The same problems are appearing all over the world, on all continents.
Anyone in the satellite business remembers when such extreme weather was not as frequent as today. Of course, these weather conditions do not always or everywhere have the same negative adverse effects. However, they often cause problems not only on the transmission side, but also on the receiving of signals.
Recent years have shown that existing transmission frequencies are not sufficient, therefore development of uplink systems is built on a higher frequency range, from 20GHz onwards.
However, higher frequency ranges are more sensitive to weather conditions, bringing new problems.
The best solution is to have a diversity site several hundred kilometres from the main teleport, but of course this is an extremely expensive solution. The reality of this principle is to build two teleports which operate simultaneously. When necessary, the switching of the signal between both teleports must be executed automatically and precisely, causing no interruptions of transmission.
Geographical location and climate mean teleports are affected not only by seasonal changes such as heavy rain, but also by large amounts of snowfall. However, in recent years we have observed a lot of changes in winter climate conditions.
One is rain turning into snow in a few hours, preceded by a strong fall in temperature in an extremely short period of time. This means raindrops on the antenna freeze quickly, and in a very short time heavy snow falls on this frozen base. In these cases, we found that the electrical de-icing system was sometimes not effective enough. Therefore, we had to reinstall antennas larger than 3.0m with a gas de-icing system. This has proved to be much more efficient, making the process of warming up and thawing ice and snow on large antenna areas much faster. Since the activation system is automatic, the heating of antennas starts immediately when it starts to rain and low temperatures begin, providing a much improved reaction time.
Reflecting on the increase to frequency range, and to address this and the other aforementioned problems, the development of new systems is paramount.
For our clients based all around the world, how their chosen teleport partner deals with these issues is not and should not be their worry or concern. The final result of our investment in new and improved technology, access to diverse sites and high-tech transmission solutions ensures high-quality continuous transmission, giving peace of mind and satisfaction. Our giving our full concentration to our business allows our customers to focus on theirs.